Monang Marbun,SE
Founder & Author
Founder
Monang Marbun, SE is Founder of HotelManagementTools.com. Since launched 2012, HotelManagementTools.com has directly served hotel company to provide Hotel Management Tools, that is Tools for Hoteliers.
Tools for Hoteliers, are the Template for Hotel Manuals, Hotel Training Presentations, Hotel Pre-Opening Checklist, Standard Operating Procedures, Hotel Operation Checklist and all Ratios and Reporting in Hospitality Industry.
We serve as well for Hospitality and Quality Assurance Training, including Setting Hotel Operation Manuals, Standard Operation Procedures and Set up Pre Opening Hotel. Hope, our Tools and Services meet your expectation and looking forward to seeing your Feedback, and if any queries from you, please contact us, we need your feedback.
PRODUCT & SERVICES
CLIENTS
Service Excellence Training
- Hotel Tarakan Plaza, North Kalimantan
- BRI Solok, West Sumatra
- Jakarta Airport Hotel, Jakarta
- PIH Hotel Batam, Riau Islands
Basic Sales & Yield Management Training
- Sahid Montana Malang, Central Java
Hotel Quality Assurance Training
- Patra Jasa Cirebon, Jakarta and Bali
- Plaza Cirebon Hotel
- Hotel Tarakan Plaza, North Kalimantan
Set up Hotel SOP Manuals
- Grand Inna Muara Padang, West Sumatra
Hotel SOP and KPI Assessment & Training
- Hotel Tarakan Plaza, North Kalimantan
Hotel Pre-Opening Training
- Da Vienna Boutique Hotel Batam, Riau Islands, Opening end of 2013
Hotel Pre-Opening Consulting and Recruitment
- Arora Hotel Jakarta, Opening end of 2014
SUPPORTED BY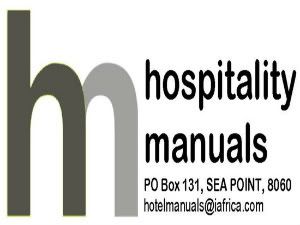 Contact Us
Office: Cluster Daun Blok D No.6, Batam Center, Riau Island - Indonesia
Mobile: +6281276858695
BB Pin: 29AC6F43